Floyd Industry Featured Projects
Floyd Industries is proud to be associated with a range of businesses throughout North East Victoria, Goulburn Valley and Southern NSW. For further information on the services we offer view the services section on this website or conctact us.
---
Supply and install a Co Generation System
Rural City of Wangaratta Aquatic Centre
Floyd Industries has been awarded the contract for the installation of a Co Generation System at the Wangaratta Aquatic Centre. This new technology is a first for the Rural City of Wangaratta. The plant will provide the energy requirements of the Aquatic Centre at significantly reduce cost.
The project will include the supply of circulation pumps and ancillary equipment. The project has commenced and the expected completion date is mid October 2014.
Business website Rural City of Wangaratta Aquatic Centre
Media release Download Article
National honour for green project
FLOYD Industries has won national praise for deliveri ng an innovative 'green' project for the Rural City of Wangaratta, which has cut energy use and greenhouse gas emissions at the Wangaratta Indoor Sports and Aquatic Centre (WISAC).
Read more...
"We at the Wangaratta Indoor Sports and Aquatic Centre would like to congratulate Floyd Industries on their Award for Environment and Energy Excellence, 2015. It was a privilege to have Floyd's onsite completing this project over the last 12 months and also their ongoing regular maintenance work as they are very professional and competent. They consult us on all aspects of their works and do not hesitate to meet the contractor requirements. They are very mindful that our business requires no interruption to ensure our patrons requirements in health and wellbeing are met."
Maree Warnett
Wangaratta Indoor Sports & Aquatic Centre
---
Install airconditioning and kitchen ducting systems
Winton Wetlands
The restoration of the 8,750 hectare Wetlands is a project of national scientific significance and is the largest wetland restoration project in the Southern Hemisphere.
The completion of the visitor centre (The Hub)is a major milestone for the project and includes a café, function facilities, meeting room and an extensive deck area. Floyd Industries were proud to be part of the construction team of The Hub.
The building design is exceptional and fits well in the landscape. However it did present a number of challenges with regard to the Airconditioning and kitchen ducting systems. Floyds were able to meet these challenges and provide solutions which met regulatory requirements and were in keeping with the "low profile" design of the building.
Business website Winton Wetlands
---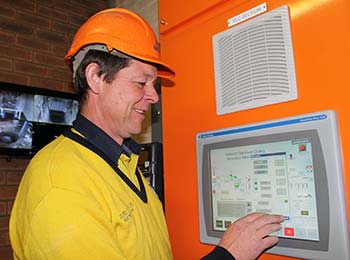 Upgrade of the secondary plant
Glenrowan Quarries
Floyd Industries has recently undertaken the successful upgrade of the secondary plant for Mawsons Quarry at Glenrowan. The upgrade included replacement of the plant control switchboard, installation of touch screen controls, power factor correction and a variable speed drive control to the main crusher.
Business website Glenrowan Quarries
"Floyd industries has worked with Mawson's Glenrowan Quarries for the past 30+ years. Their team has been involved with routine maintenance, design of new control and safety systems and commissioning of new plant. I can confidently say their team has improved the reliability of the quarry operations and safety electrical systems resulting in the reduction of electrical breakdown issues and improving the profitability of the operation. They have confident and well trained electricians who are consistently focused on the quarry's needs."
Trevor Gilbert - Reginal Manager
E.B Mawsons PTY LTD
---
Install under ceiling cassettes, wall mount split system units and exhaust system
Cathedral College Wangaratta
Cathedral College Wangaratta has been ranked in The Nation's Top 50 Country Schools, published in The Weekend Australian's annual "Your School" report today. This report highlights the achievements of students and teachers in schools across Australia that scored the highest results in the 2014 national literacy and numeracy tests.
Floyd Industries congratulates Cathedral College on its achievements to date and was proud to be associated with the construction of buildings to house the Middle School component at their Murdoch Road Campus.
Floyds provided and installed the under ceiling cassettes, wall mounted split systems and exhaust system for the new building. The project was completed in time to begin the new school year in February and officially opened on April 30 2015.
Business website Cathedral College Wangaratta
---
Manufacture and installation of switchboards
Numurkah Pumping Station
Floyd Industries manufacture and install control and power distribution switchboards and conducts associated field works for Goulburn Valley Water for the Numurkah Pumping Station.
---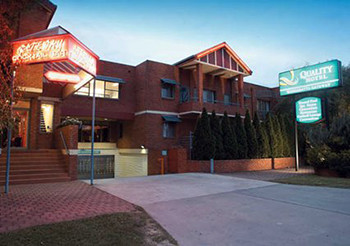 Hotel air-conditioning maintenance services
Quality Hotel Gateway Wangaratta
The Quality Hotel Gateway Wangaratta is a 4.5 star hotel offering 77 suites and apartments, the Atrium Restaurant and state of the art conference and event facilities catering for up to 400 delegates.
In 2014 the Gateway was crowned the TAA Regional Hotel Restaurant of the Year. Floyd Industries has had a long association with the Hotel having undertaken the electrical installation during the construction of the building.
Floyds currently provide air-conditioning maintenance services to the Hotel. Floyds service is conducted in a manner and at times to ensure there is no disruption to the conduct of the business and no impact on guests or conference attendees.
Business website Quality Hotel Gateway Wangaratta
---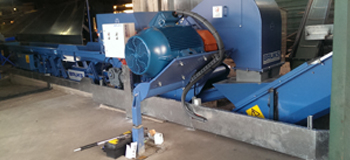 Installation of a Bruks Chipper
Ryan & McNulty
Ryan & McNulty is an Australian owned timber milling business based in Benalla. They are a progressive company seeking to provide their customers with a high quality product with minimum waste and impact on the environment.
Ryan and McNulty have purchased a Swedish made Bruks wood chipper to enhance their product range and to produce a saleable bi-product from otherwise waste material.
Floyd Industries were engaged to install this hi tech machine which has automatic input and processes pieces of timber into high grade wood chips suitable for making  paper.

The installation consisted of:

Installation of new sub mains
Manufacturing and wiring of the control switchboard
Installation and programming of automated systems for the operation of the machine
Wiring of safety devices, metal detector and safety plc
"We were very pleased with the work undertaken by Floyds. The electricians were able to solve problems on site and completed the project on time and within budget. An excellent result!!"
Mr Grant Williams - Project Manager
Ryan and McNulty - Benalla
---
Replacement of boilers and controls
Benalla Aquatic Centre
Floyd Industries has undertaken the replacement of the Boilers and controls at the Benalla Aquatic Centre resulting in a 29% decrease in gas consumption.
Business website Benalla Aquatic Centre
---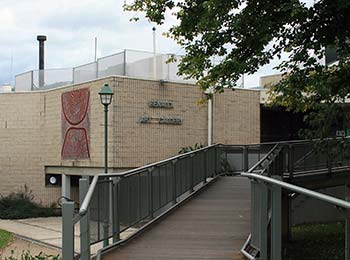 Project managaement
Benalla Art Gallery
Greening the Gallery project. Floyd Industries project managed the air-conditioning and electrical upgrade of the Benalla Art Gallery which included the manufacture of a mechanical services switchboard and installation of a new control system and programs. Twelve months on and the Benalla Art Gallery is saving $50,000 in power costs per year.
Business website Benalla Art Gallery
---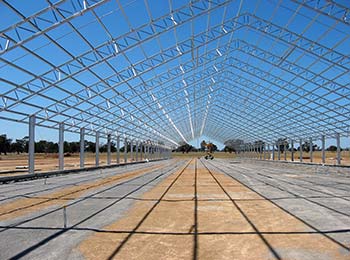 Complete electrical installation
Riverina Milk
Floyd Industries carried out the complete electrical installation, light and power distribution, rotary dairy controls, grain mixing installation, water pumping and effluent management for Riverina Milk.
Business website Riverina Milk
---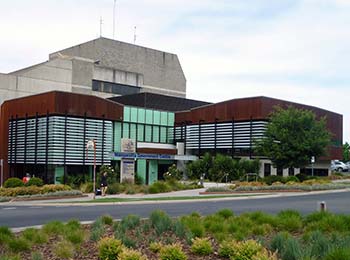 Essential service inspections & reporting
Rural City of Wangaratta
Floyd Industries conducts regular essential service inspections and reporting for the Rural City of Wangaratta.
Business website Rural City of Wangaratta
---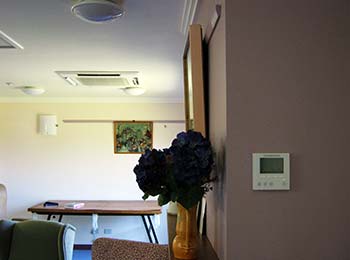 Supply and installation of VRF air-conditioning
Bindaree Nursing Home Mansfield
Floyd Industries supplied and installed a VRF air-conditioning system with heat recovery capacity.
Business website Bindaree Nursing Home Mansfield

---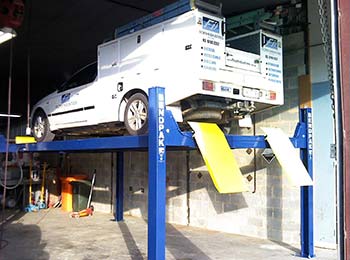 Car hoist
GOTAFE
Floyd Industries have installed a car hoist and conducts regular programed maintenance at GOTAFE.
Business website GOTAFE
---
New air-conditioning system
Rural City of Wangaratta
Floyd Industries has supplied and installed a new air-conditioning system at the Children's Services Building for the Rural City of Wangaratta.
Business website Rural City of Wangaratta
---
Preventative air-conditioning maintenance
CBRE / Uncle Tobys
Floyd Industries conducts preventative air-conditioning maintenance for CBRE at a number of Uncle Tobys sites.
Business website Uncle Tobys