Energy Management
Our combined knowledge of Electrical and Air-conditioning gives us a unique insight into providing energy management solutions for our customers.  We understand that whenever we save energy in your business we are also saving you money. As the cost of energy increases so do the potential savings.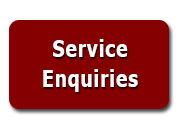 Floyd Industries specialises in a range of energy management services including
(but not limited to):
Monitoring energy use
Identification of efficient methods to reduce energy consumption
Supply and installation of energy efficient equipment
Supply and installation of control systems
Conduct regular maintenance programs to increase the operational efficiency of equipment
Floyd Industries have recently won the 2013 Wangaratta Business Award for Excellance for Environmental & Sustainable Business Practice.
Please contact us to discuss your business and how we can tailor a program to meet your needs.
Visit our projects page to see some of the results that we have achieved for a range of different customers.