Our Services
Established in 1973, Floyd Industries is an industry leader delivering cutting edge solutions to its customers.
Floyd Industries services include:
Crane and Hoist
Phone and Data
Floyd Industries installs, maintains and offers a 24 hour 7 days a week breakdown service for our customers. The company's skilled workforce services a range of commercial, industrial and domestic customers in a number of different sectors throughout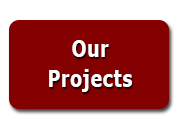 North East Victoria, Goulburn Valley and Southern New South Wales.
The team proudly focuses on delivering tangible results and outcomes for the benefit of our customers. Some of these benefits include long term power cost reduction, energy efficiencies, asset protection through effective maintenance, emergency response breakdown service and protection of building owners and occupiers through essential services maintenance programs.
Area Services